Unreviewed reports and poster papers
These materials are intended to create awareness of activity and projects but IAH takes no responsibility for the content of these materials and these should not be regarded as reliable sources of information. These are stored on the Spanish Dina-MAR site.
P-ISMAR books collection
Collection of poster books from ISAR 4 to ISMAR 10 posted in the Spanish sister site Dina-MAR. Notice that some of these materials have been reviewed by pairs (specified in each case).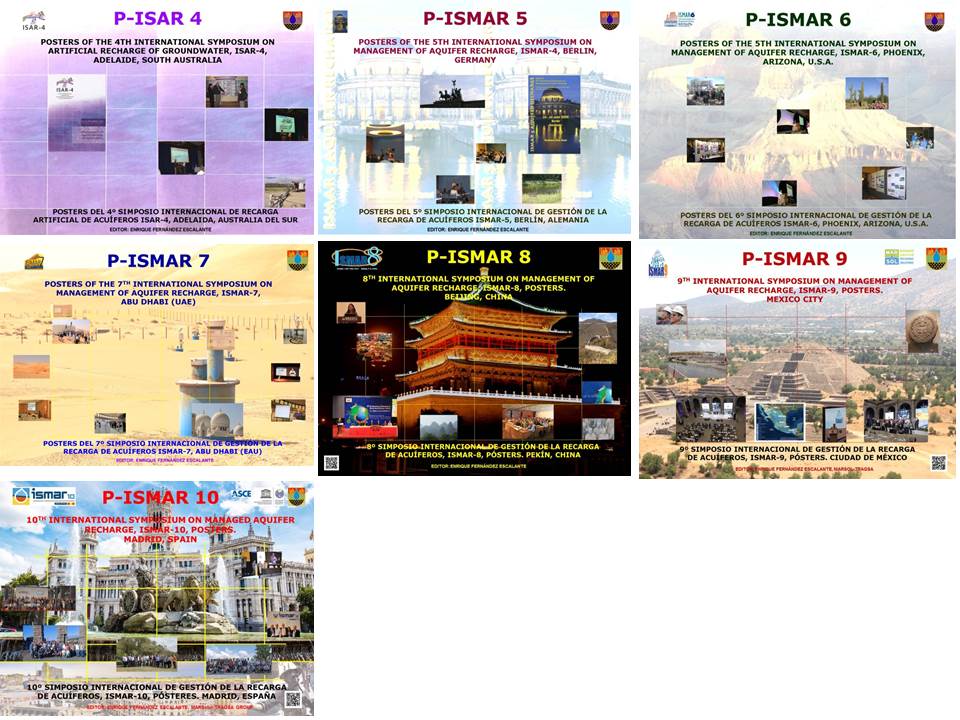 Geophysics and MAR
In July 2019 the Environmental and Engineering Geophysical Society (EEGS) had a feature issue of their magazine FastTIMES (Vol 24 No 2) on Managed and Natural Aquifer Recharge Geophysics. They did this in cooperation with many organisations including IAH and specifically the IAH-MAR Commission. Contents list of featured articles is below.  Full  issue can be downloaded  (29.7Mb)