ISAR1
23-27 August 1988, Anaheim, California, USA
"Artificial Recharge of Ground Water"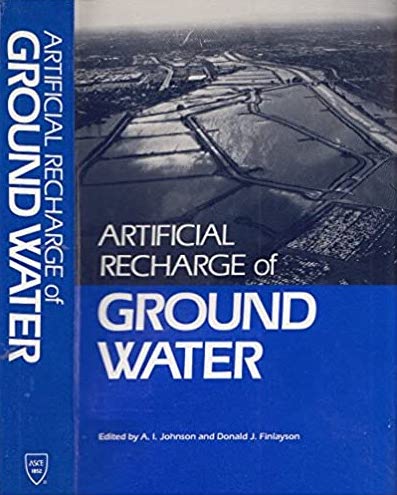 The first symposium on managed aquifer recharge was organised in 1998 by the Task Committee on Guidelines for artificial recharge of groundwater of the American Society of Civil Engineers (ASCE), Irrigation and Drainage Division. The symposium was co-sponsored by the U.S. Geological Survey, California Department of Water Resources, University of California Water Resources Center, Metropolitan Water District of Southern California, with cooperation from the U.S. Bureau of Reclamation, International Association of Hydrological Sciences, American Water Resources Association, U.S. Agency for International Development, World Bank, United Nations Department of Technical Cooperation for Development, and a number of local and state organisations.
The conference aimed to: (1) provide a forum for many professional disciplines to exchange experiences and findings related to various types of artificial recharge, (2) learn from both successful and unsuccessful case histories; (3) promote technology transfer between the various disciplines; (4) provide an education resource for communication with those who are not water scientists, such as planners, lawyers, regulators, and the public in general; and (5) indicate directions by which cities or other entities can save funds by having reasonable technical guidelines for implementation of a recharge project.
The symposium was attended by almost 300 participants from 25 countries and authors from 15 countries and from 14 states of the USA presented over 80 papers (oral presentations and posters). Selected papers are included in the conference book of proceedings (644 pages).
Proceedings book:
Johnson, A.I. and Finlayson, D.J. (ed) 1989. Artificial Recharge of Ground Water. Proceedings of the first international Symposium on Artificial Recharge, 23-27 August 1988, Anaheim, California, USA.  American Society of Civil Engineers (ASCE), ISBN 978-0872627130.
Buy ISAR 1 Proceedings Book (external link).
Read more:
Johnson, I. Artificial recharge of ground water. Environ. Geol. Water Sci 14, 157–158 (1989). https://doi.org/10.1007/BF01705125